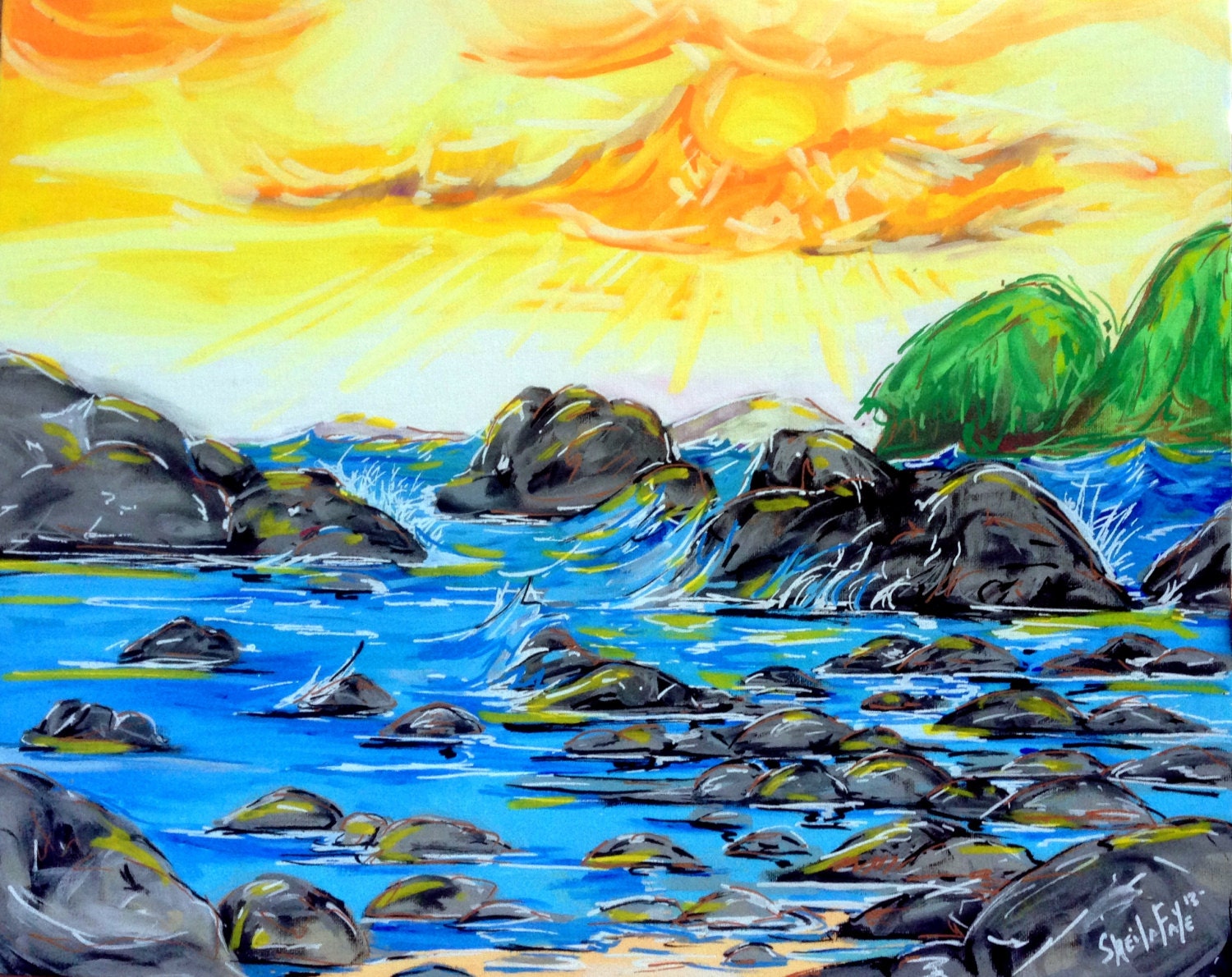 Surf Art Roca Loca Costa Rica 16x20 Giclee Canvas Surf Art
$175.00
Details
The 6th day of Christmas is here! This is a 16x20 Posca on canvas board Giclee Canvas print called "Roca Loca." This is my favorite spot to hike to in Playa Hermosa. The energy here is amazing and the view is breathtaking. I could not believe all the little elements of this place. From the millions of crustaceans living in the rocks that scurried with the frothing tide to the spectacular sunset over the mountains. Check this sweet little painting out on the 12 Days of Christmas gallery page :) Pura Vida and only 5 days till Christmas!!

Artist Bio:My name is Sheila Faye and I am an Annapolis, Maryland native. I grew up surfing and spending summers in Fenwick Island, Delaware and Assateague Island National Seashore. The ocean inspires my art as well as my life. I try to capture its energy and movement in all my pieces. I love bold colors and expressive lines. My mediums of choice include Uni Posca Paint Pens, acrylic paint, ink, and spray paint. I recently graduated from Coastal Carolina University with a degree in Marine Science. The energy I find in water inspires my art, my career, and my spirit.
Payments
We securely process payments through direct checkout or PayPal.
Shipping from United States
​All Original Artwork will be shipped out within 7 business days in professional packaging.
All prints will be shipped within 14 business days.
We use only the best packaging and all items are insured and professionally shipped.
Refunds
Our Policy states you have 14 days to return an item. If 14 days have gone by we cannot offer you a return or exchange.
We must have a receipt to complete your return.
Items must be in Original Packaging and in the same condition you received it.